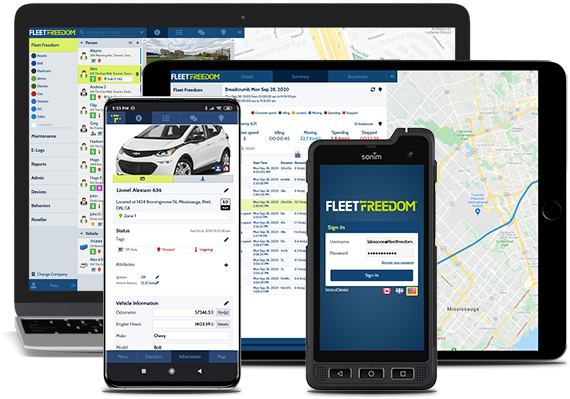 Fleet Freedom Introduction
Fleet Freedom Version 4 bridges the gap between high value mobile assets and mobile employees. High value mobile assets include vehicles, equipment and fixed assets. Employee management, commonly referred to as MRM or Mobile Resource Management, is a service that allows a company to communicate with mobile employees, manage productivity, provide Dispatch services and provide valuable navigation tools to the employee.
Fleet Freedom has traditionally been an AVL or automated vehicle location services company, specializing in vehicle and mobile phone location services. Starting in 2002, we've been tracking and locating mobile employees through Location Based Services and Mobile applications that used in-built location API's.
Today Fleet Freedom provides completely seamless Fleet Management, Dispatch, Mobile Employee Management & Asset/Equipment Management services. We are the only company to provide all of these services in one easy to use web-based platform.