Track anything from anywhere
Fleet Freedom provides seamless Fleet Management, Dispatch, Mobile Employee Management & Asset/Equipment Management services through one easy to use web-based platform avaiable everywhere.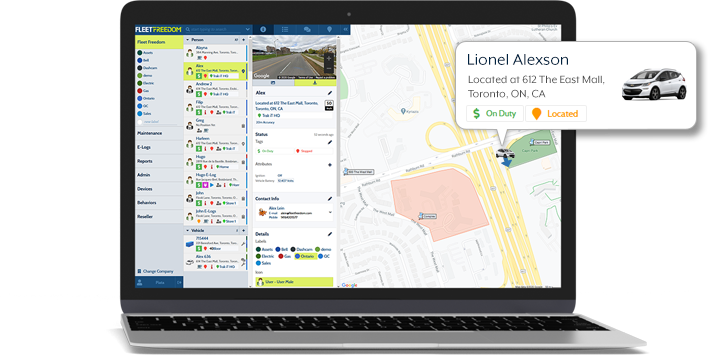 Key features of Fleet Freedom
Vehicle Tracking & Telematics
Our Fleet Management services combine vehicle location with Dispatch, Driver ID, vehicle management and maintenance.
Mobile Device Tracking
Communicate with employees, automate dispatch, review or re-order and re-assign tasks and provide on the fly dispatch.
Asset Location Services
With a combination of flexible asset tracking devices and technology, Fleet Freedom allows you to find and manage valuable mobile assets to improve productivity, manage inventory, prevent theft and more.
Maintenance
Create maintenance events automatically for your entire fleet with a few mouse clicks. Set up schedule in minutes, not hours or days, and let us notify you when maintenance is due.
Driver ID & Scorecard
Compatible with a Key FOB and our Smart Phone application, this automated tool will display what vehicle an employee is driving today and provide historical data to determine employee productivity. Driver behavioral reports give information on driving habits and styles.
Customized Reports
Use our report builder tool to quickly and easily build your own reports with all the attributes that are important to your business. Reports will run automatically on a schedule that you create and include a playback function to review a reports history.
ELD/HoS
A simple, easy to use tool for your drivers and your back office that's seamlessly integrated into all Fleet Freedom services. Meets legislative requirements in both Canada and the US.
Developer API
Integrate more closely with our services via our open Application Programming Interface (API). Anything available within Fleet Freedom can be accessed through the API.
Affordable Asset Tracking
Locate, track and manage your assets in real time with our solar powered GPS tracker
Install and use in seconds (no cables or tools required).

Location updates every 5 minutes.

Lasts 8 to 10 years with no maintenance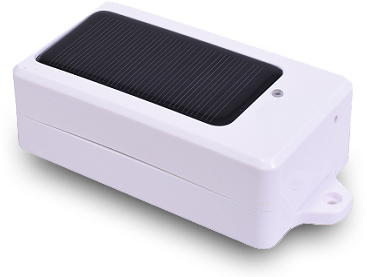 Low monthly rate
No up-front costs*
Hardware Included

No Initial Fees

Data in US & CAN

Fleet Freedom Access
Find Out More
ELD/HOS Compliant
Meet regulations, boost productivity and driver safety with our Electronc Logging Data (ELD) solution. Fleet Freedom Mobile meets Hours of Service (HOS), Driver Vehicle Inspection Reporting (DVIR) and driver identification requirements across North America.
Learn More About ELD
Streamline your dispatch
Schedule deliveries, service jobs and other tasks and optimize the order they are completed based on location through or dispatch solution.
Learn More About Dispatch

Contact
Sales and Channel Support
Dealer/Reseller Opportunities
For other inquiries and assistance, please visit our
contact page
.